Part E Solutions from SRS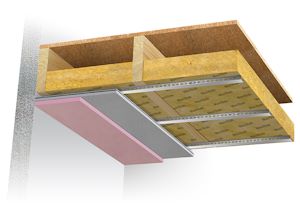 Unsure of which product or system is most suited to your project? Let acoustic experts Sound Reduction Systems Ltd (SRS) assist with our Part E Specification Generator.
Our Part E Specification Generator is designed to quickly take specifiers and architects through the decision-making process for new build and conversion projects and guide the user to the most practical acoustic solution for a wall, floor, or ceiling.
Once the specification is generated you can then access the relevant product information on the website and download further information including datasheets and copy-and-paste specifications to put straight into technical drawings.
The SRS Specification Generator is fully compatible with desktop, tablet, and mobile browsers and is designed to be as easy to use as possible. Should you have any questions about our products or if you have any problems using the Specification Generator, please give us a call on 01204 380074 or send us an email at info@soundreduction.co.uk and we'll be happy to help.