Soundproofing Products for Ceilings
Noise transfer through ceilings is a common issue in residential, commercial and industrial buildings. SRS manufacture a range of high-performance sound insulation and sound absorption products for soundproof ceilings that can be used in a wide range of environments.
Soundproof Ceilings for Domestic Settings - ​Domestic / Noisy Neighbours / Residential (Inc. Building regulations Part E):
Maxiboard is an extremely high performance and versatile ceiling soundproofing board. Designed to be used much like plasterboard, Maxiboard can be installed directly beneath timber joists and below existing plaster and concrete ceilings to significantly reduce the transfer of noise. Maxiboard can be used to Meet Part E of the Building Regulations or just to improve domestic comfort from noisy neighbours.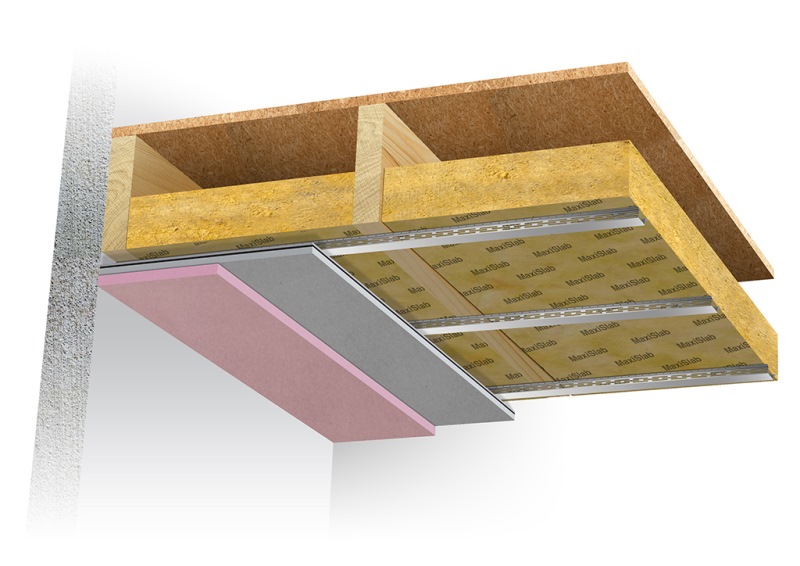 Commercial / Industrial:
Maxiboard can be used in commercial and industrial environments to create a soundproof ceiling. SRS also offer the Soundblocker range of products to reduce the transfer of sound through suspended ceilings. Raincheck is designed to help with the issue of rain drumming on metal profile ceilings and Soundseal, expanding acoustic gasket, is perfect for sealing any small apertures that are hard to reach.
Not sure which product you need for a soundproof ceiling?
If you are not sure which ceiling soundproofing product/system is right for you, or for expert advice on any noise problem, please contact our industry-leading technical team on 01204 380074, fill in the enquiry form here or email info@soundreduction.co.uk