Leisure
The last thing that anyone wants is for their leisure time to be spoiled by noise. Some hobbies can be noisy or require peace and quiet and as a result are often acoustically demanding activities for the participants involved.
Acoustic insulation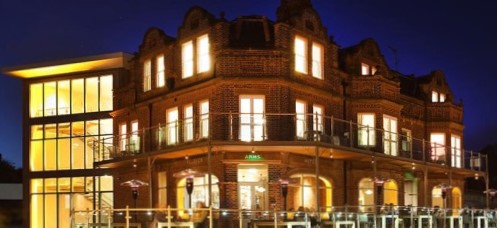 As well as keeping environmental noise in check with appropriately specified acoustic doors and windows it may also be necessary to acoustically separate rooms within a building that are used for different leisure activities, or for residential purposes, simultaneously.
Hotels require high soundproofing performance to keep customer satisfaction high at a time when online reviews and comments can make or break the business.
Some leisure activities such as Yoga and Pilates require peace and quiet for relaxation. Inversely some leisure activities such as gym exercise, performance, drama, and music are generally quite noisy and can disturb adjacent spaces, and in both cases a high level of sound insulation or soundproofing performance is required.
Soundproofing for walls, partitions, and ceilings SRS recommend our high performance composite acoustic board, Maxiboard. Maxiboard is 17mm thick and is best used on resilient bars to achieve maximum acoustic performance whilst minimising the loss of room space or head height.
Where adjacent rooms have a common suspended ceiling void and noise is passing over the top of the partitions we recommend either treating the suspended ceiling with our Soundblocker system or installing an acoustic vertical cavity barrier such as Soundstop or Soundbar 53.
Floors can be treated using our high performance Acoustilay and Maxideck flooring overlay products with any floor cavities treated with Maxi Slab.
Acoustic absorption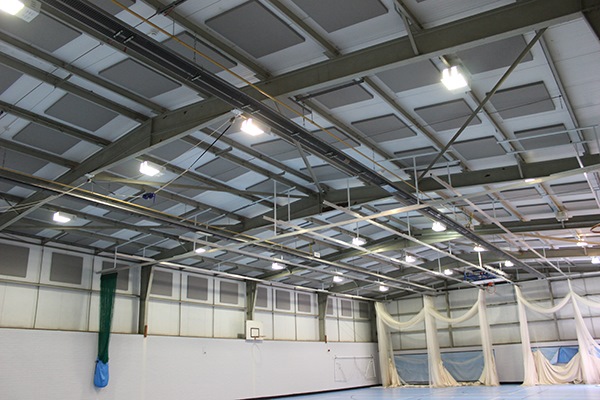 Quite often leisure activities take place within village, community and sports halls where there are lots of hard, acoustically reflective surfaces. This can lead to excessive reverberation during use which detracts from the enjoyment of the activity and in extreme cases make the room completely unfit for purpose.
Bars, clubhouses, and restaurants can also suffer from poor room acoustics. In such environments, where people get together to dine and socialise, it is often the case that people subconsciously raise their voices to be heard over others and excessive reverberant noise within the room. Often reverberation times are quite high in such premises as a high number of acoustically reflective surfaces are present for hygiene, practical, and aesthetic reasons.
SRS have extensive experience of successfully treating this exact problem using our range of acoustic panels including Sonata Aurio, Sonata Vario, and Sonata Memo acoustic panels for sound absorption. Sonata acoustic panels are high quality fabric-wrapped acoustic absorption panels with a class A performance rating and are typically installed to walls and ceilings in practical locations, working around light fitting, switches, sensors and other obstructions.
Within spaces such as sports and multi-purpose halls, where there is a risk of ball strikes, we recommend the use of Sonata Aurio panels bonded directly to the ceiling and the walls at high level.
All Sonata acoustic panels are free from mineral fibre so there is no risk of any fibre fall out and the panels are completely maintenance free.
If you would like a free specification and quotation for treating your space with Sonata acoustic panels please fill in the 3-Step-Estimator form, using the link at the bottom of the page.
Expert Advice
SRS have years of experience of advising on noise problems with the leisure sector. For free, expert advice please give us a call on 01204 380074 email us at info@soundreduction.co.uk or fill in the form below for a prompt response.